Access
How to come to the cottages
Coming by car
From Paris by car:
– Exit the Periphérique by the Porte de Saint Cloud, direction Pont de Sèvres then direction Chartres / Orléans national 118. Exit Saclay and at the roundabout of Christ de Saclay take the direction Chevreuse / Gif on Yvette then Saint Rémy lès Chevreuse. In the center of Saint Remy at the small roundabout take the first right direction: Chevreuse
– On the ring road take the direction Rouen A13 towards Versailles then Saint Quentin en Yvelines and Voisins le Bretonneux. At Voisins le Bretonneux follow signs Museum Port Royal D91 towards Dampierre. After the Port Royal Museum continue straight until the roundabout direction Chevreuse, cross the city center, pass the town hall and straight to 32 rue de la Porte de Paris.
To come in RER B (train)
RER B train terminus Saint Rémy les Chevreuse. 2,5km from the Gîtes de Chevreuse.
Coming by Bus
Bus 39,17 and stop at "Buttes des vignes".

Come on foot From Rer B to Chevreuse.

NOTICE TO THE AMATEURS OF WALKS!

You have the opportunity to discover one of the facets of the Haute Vallée de Chevreuse right out of the RER (train) from Paris, for an exotic tourist route to the cottage! It is a circuit of about 2.5 km – the journey time depends on your pace – during which you can admire the rich landscape of Chevreuse.
When leaving the RER B at Saint Rémy lès Chevreuse, follow on the left the bike path towards the Ferme de Coubertin. Once arrived at the Farm, facing the latter, so on your right, take the street and when you arrive at the watercourse, on the left, follow the path of the "Little Bridges" to the old wash houses.
Needless to go all the way because the 32 rue de la Porte Paris is about halfway this way.
One moment you will have a small bridge on which leads a dead end for some houses at the end of this road you will be street of the Porte de Paris, you are almost arrived.
You come to spend the weekend without car, the regional natural park has set up the BALADOBUS, minibus making the circuit of the various tourist sites
(1st National Museum of Port Royal Fields, 2nd Castle of the Madeleine, 3rd Abbey of Vaux de Cernay, 4th Castle and Garden of Breteuil, 5th RER B Saint Remy lès Chevreuse) of the valley, this service is proposed to 4 € for the day and essentially Sundays and holidays
A good place for relaxation, quietness and cosyness between 2 days of work
Spacious, cozy. Very comfortable room, very good bedding. Bathroom impeccable. Kitchenette very convenient. Garden sympathetic and well flowery. The little cat of the owner will not hesitate to come to make you a very friendly visit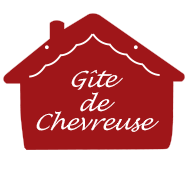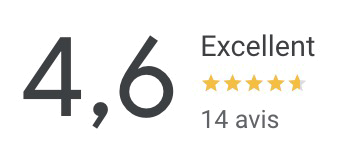 Bed and Breakfast - Cottage - Guest Houses in vallée de Chevreuse - BNB near Paris

Camel et Céline Saïdi
32 rue de la Porte de Paris
78460 Chevreuse
T. +33 6 73 50 06 04