Guest House in Vallee de Chevreuse
Discover our cottages near Paris
Guest House in Vallee de Chevreuse
Discover our cottages near Paris
Guest House in Vallee de Chevreuse
Discover our cottages near Paris
Guest House in Vallee de Chevreuse
Discover our cottages near Paris
Welcome
To our beautiful stone-made properties / guest houses in the center of Chevreuse, divided into several parts including 4 lodgings surrounded by nature in the Chevreuse Valley. Our accomodations are near Paris. 5 km away from Neighbors cottage the Breton cottage Saclay, But also cottage  near the castle of Versailles, 15km away.  Great week end escape for family or business trips: Comfort, Quality, Charm, Greenery and Nature are the key words.
The cottages have a total capacity of 15 people and can be rented independently from 1 to 15 people from 70 € to 509 €. The linen is included. Free WIFI.
Our cottages


Our 4 cottages – guest houses welcome you

Castle of Versailles
Gîte near Versailles, discover the Palace of Versailles and its shows
.

Cottage "Chic Countryside"
In January 2020, the cottage "Chic Countryside" has a new look: 1 separate toilet, 1 shower room with Italian shower, double sink. 1 kitchen open to the dining room. End of work March 2020.
A good place for relaxation, quietness and cosyness between 2 days of work
Spacious, cozy. Very comfortable room, very good bedding. Bathroom impeccable. Kitchenette very convenient. Garden sympathetic and well flowery. The little cat of the owner will not hesitate to come to make you a very friendly visit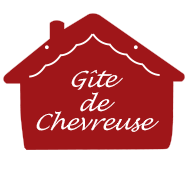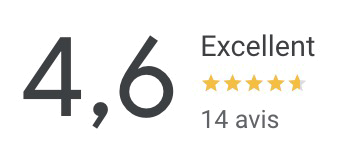 Bed and Breakfast - Cottage - Guest Houses in vallée de Chevreuse - BNB near Paris

Camel et Céline Saïdi
32 rue de la Porte de Paris
78460 Chevreuse
T. +33 6 73 50 06 04